The Perfect Team
A blend of Highly Experienced Aerobatic, Airline and RAAF Pilots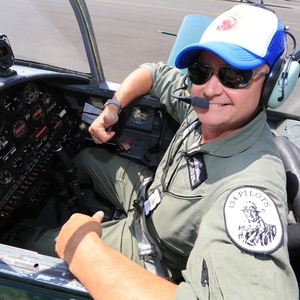 Matthew Wuillemin
Matt joined the RAAF from school and gained 14 years experience flying Hercules transport aircraft, Boeing 707 VIP tankers and instructing on the Pilatus PC-9 as flown by the Roulettes.
Matt has also been an airline captain for over 12 years working with Emirates and China Southern recently on the Airbus 330, Matt will use his 19 000 hours flight time and significant warbird experience to make sure you have a safe and enjoyable flight with Combat Flights Gippsland.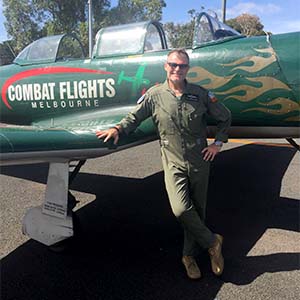 John Tauschke
Since wanting to be a pilot at 4 years old, JT joined the RAAF in the mid 80's flying Macchi jets, VIP Bizjets and radial engine Caribou tactical transport. He then began instructing on the RAAF PC-9 where he accrued just on 5000 hours on type culminating in flying for the RAAF Roulettes aerobatic team.
In 2015 he switched to the PC-21 and continues to fly them for the RAAF training instructors at Central Flying School in East Sale. JT now has more than 10000 military flying hours and has been flying the Nanchang for more than 20 years. JT looks forward to showing you the full combat capabilities of the Nanchang for Combat Flights Gippsland.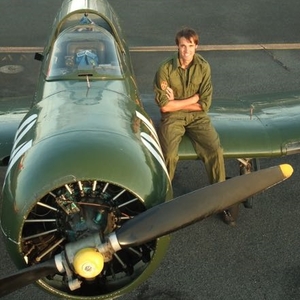 Anatole Mills
Growing up on a farm in Tasmania, Anatole soon decided flying was more fun than chasing cattle and traded in the Blundstones to begin a flying career.
With over 3,000 aerobatic sorties under his belt, Anatole has seen Melbourne as much upside down as right way up. A third generation pilot, grandfather Ernest Mills learned to fly in an autogyro in the 1930s and it was in his father's bush planes that Anatole got the flying bug.